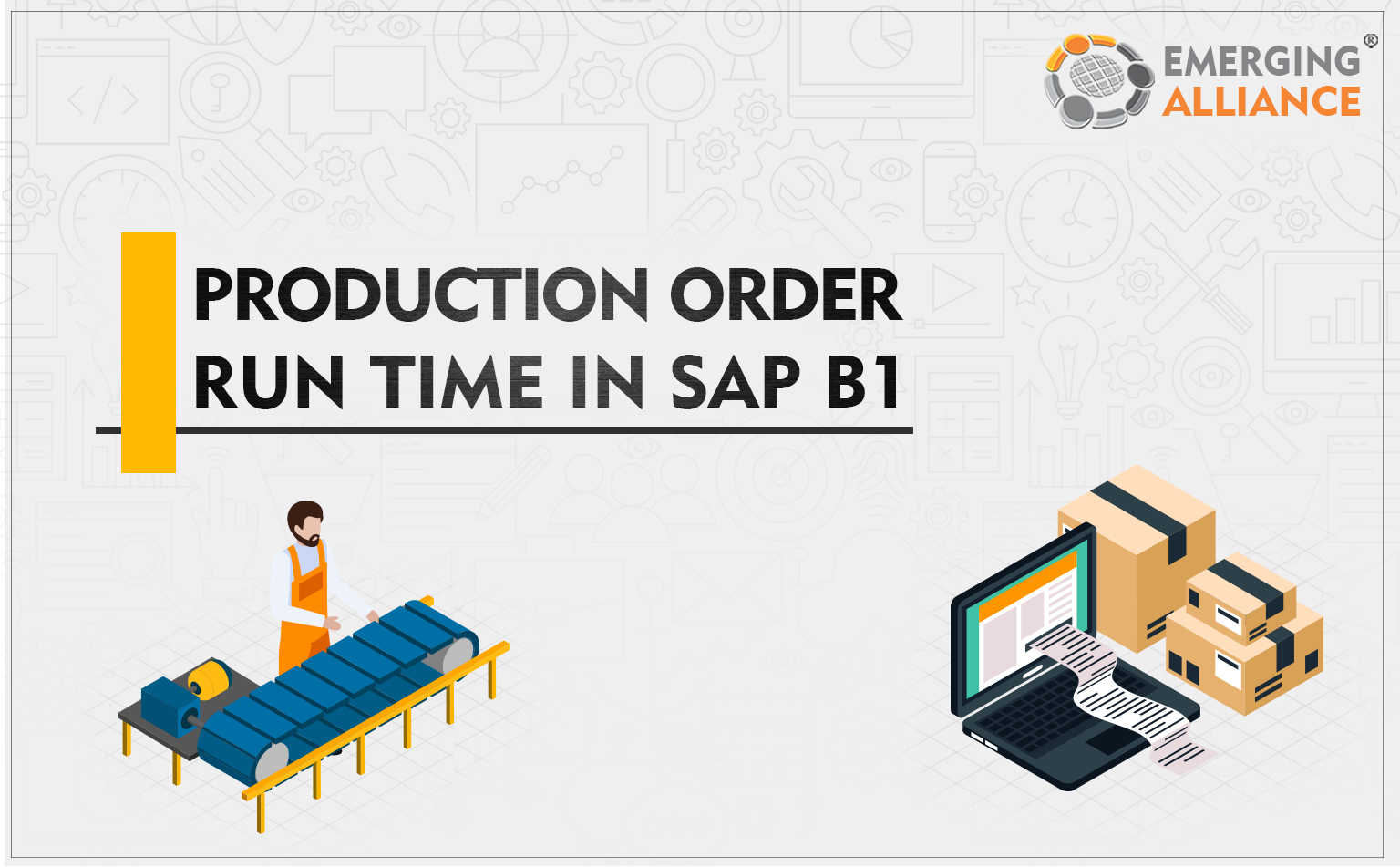 PRODUCTION ORDER RUN TIME IN SAP BUSINESS ONE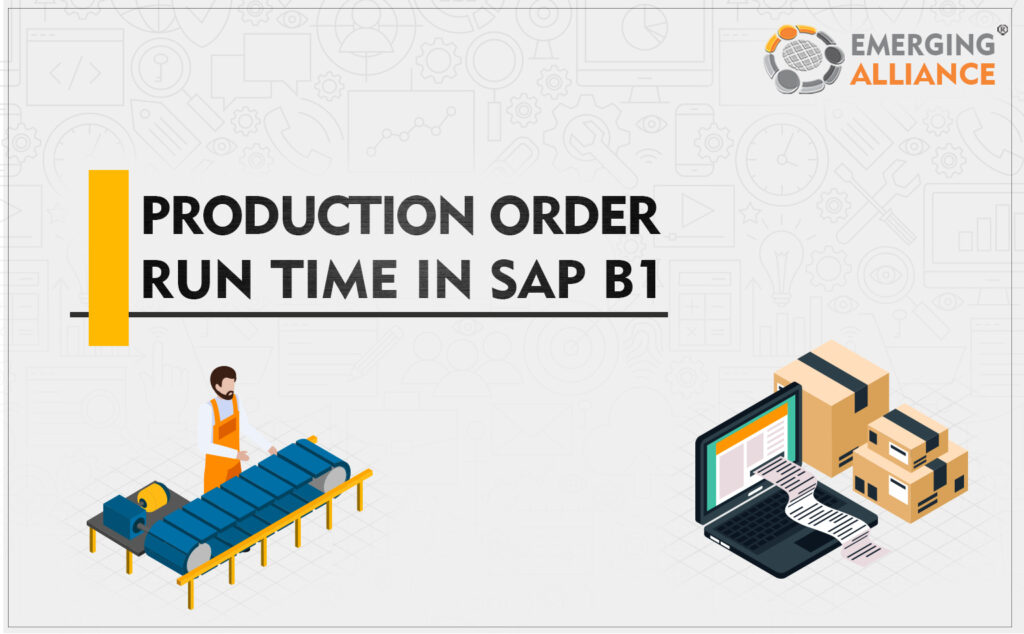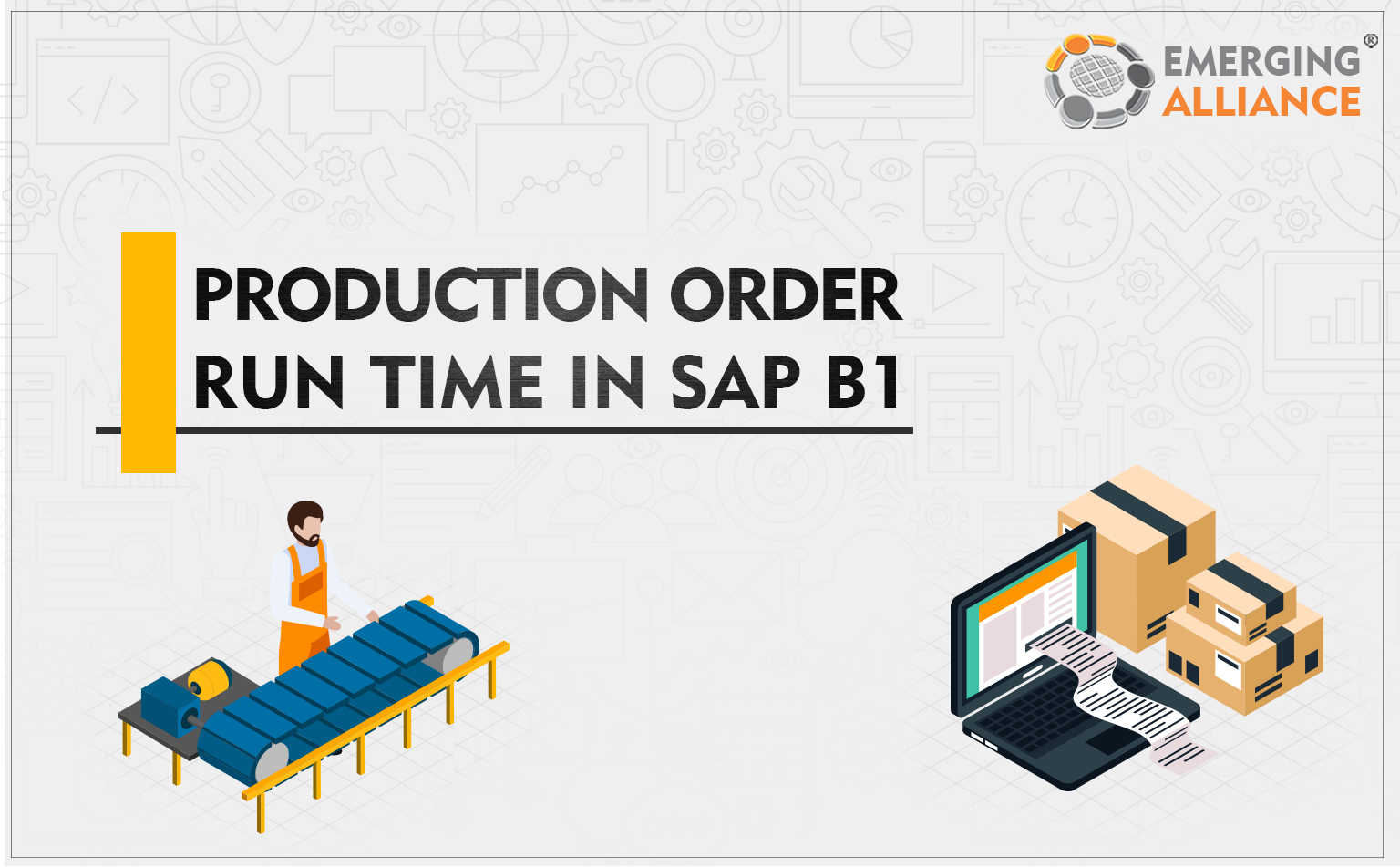 Non-routing production order in SAP B1:
Because of different types of resources (machine/labor/other) resources can be included in one production order, simplified calculation of the total production order run time is applied in SAP Business One. The total run time of a production order is the maximum value of the production time of the resources in the production order.
This image is taken from a production order that contains two resources: a lathe machine and a machine operator.
To produce this bill of materials, three cycles of the lathe machine are needed. Since each cycle equals 15 minutes, three cycles are equal to 45 minutes. In addition, a half an hour (30 minutes) is needed from the operator.
The total run time of the production order equals the maximum resource production time, which is 45minutes.
Note that this scenario is for a non-routing production order.
Get started today.
Visit: www.emerging-alliance.com