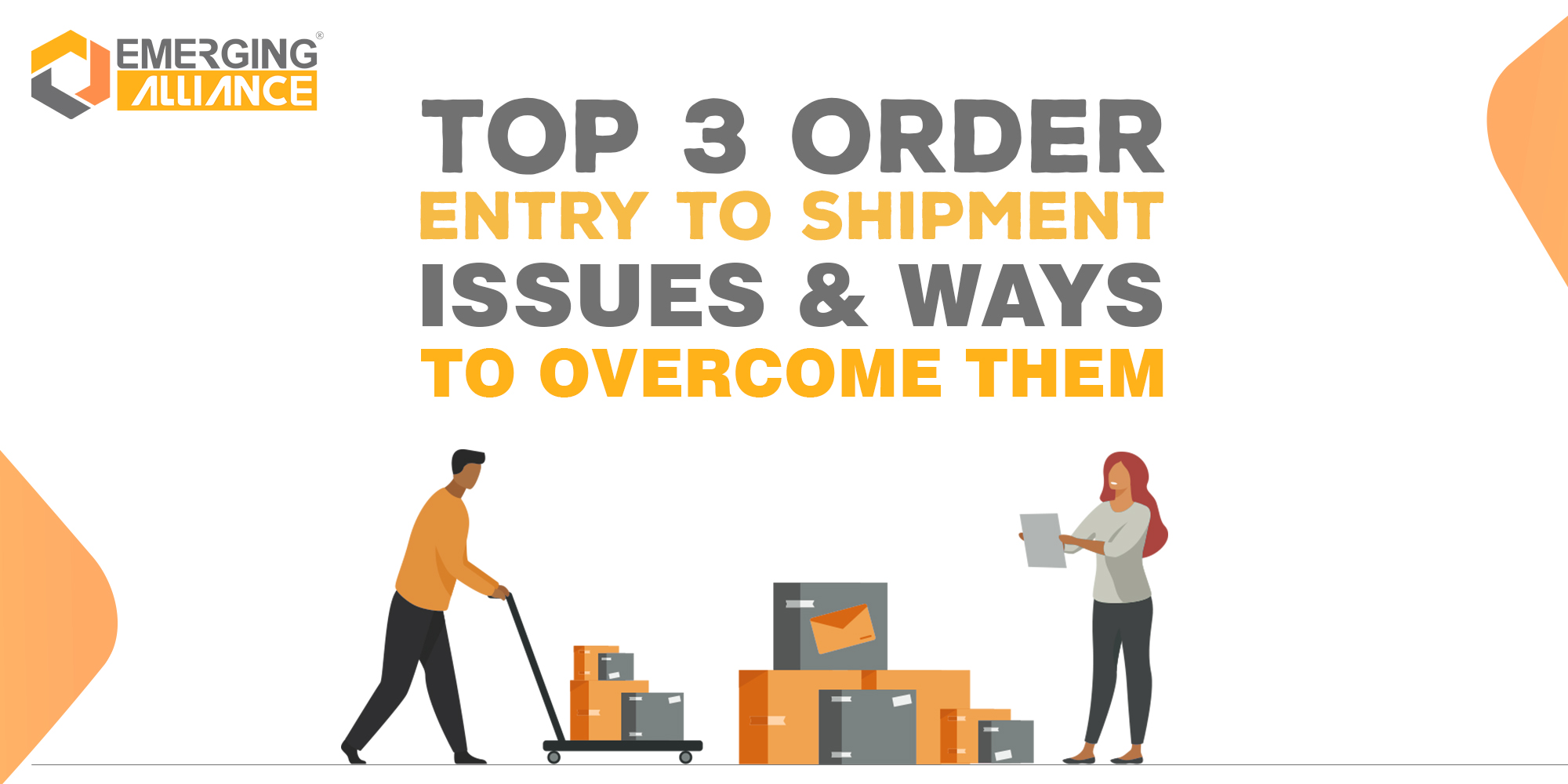 TOP 3 ORDER ENTRY TO SHIPMENT ISSUES AND WAYS TO OVERCOME THEM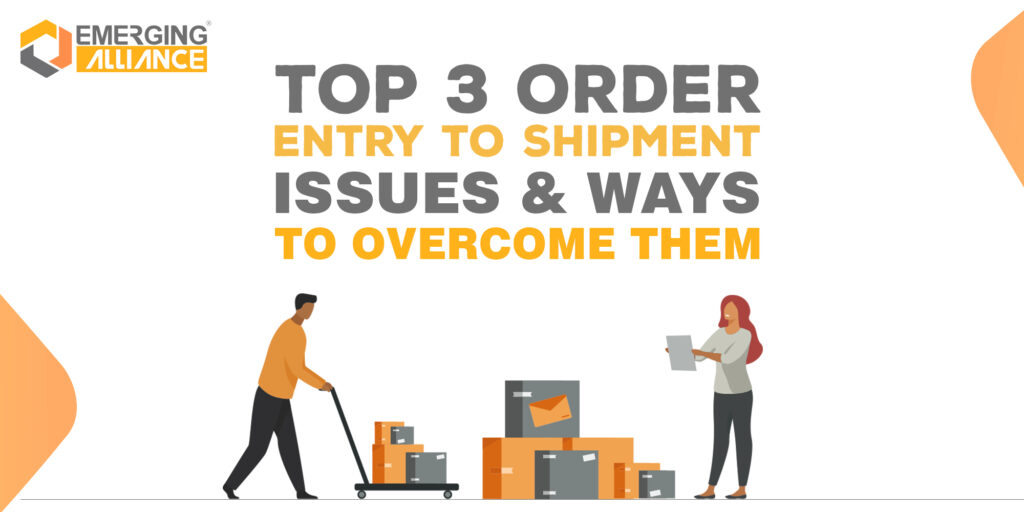 Shipment Process by the promised Date:
The whole order management ordeal is always a hot mess.  Ensuring a quick, safe and foolproof shipment process by the promised date for the distribution businesses has become more tedious than ever. To add to the misery, Customers can be ruthless and unforgiving when it comes to order delivery. They want uber-fast delivery at a meager pay and are unsympathetic towards delays. But who is to judge, when we all wait for delivery by the phone and the door be that food, fashion or comfort.
That being said, let us take a deep dive on why the order entry to shipment process is incredibly difficult aside from the demanding,  impatient customers and how to overcome them.
CLASHING WITH ESTABLISHED MOGHULS:
Competing with rivals in itself is not easy by any means but imagine butting heads with well-established giants in the market who promise same-day deliveries and actually make it happen. With the ongoing pandemic, like most things, every trade, every sale has become online. This has created an immediate urgency in e-commerce and has pushed every industry to move online. For industries that are used to doing business online, this hasn't changed much however for distributors used to doing business offline all this sudden changes can be a bit too much. The process of tracking the orders from placement through delivery can be very tideous and time-consuming.
COMPLEXITY IN INTEGRATION:
Things have inevitably changed since the pandemic but imagine having to go through multiple checkpoints and various order entry points that have been shuffled, shut down, moved around or changed. It might take a longer time than usual to organize the order, follow up on the order and ensure a safe delivery.  On top of it, if the distribution business happens to be using various different systems for warehouse management and logistics, all these need to be interlinked and have clear communication. Without clear-cut communication, you will have to keep entering, re-entering and reiterating certain information over and over again, which already exists elsewhere. If you find that sentence confusing, imagine doing that in actuality.
INSUFFICIENT SYSTEM AND SUPPORT:
Small businesses don't have the luxury to use high-end accounting applications. This unfortunately may end up in a whole lot of manual work, expensive errors, overworked employees, incorrect deliveries and unsatisfied customers. These costly mistakes would require your precious time and resources to be resolved.
GO SAP BUSINESS ONE
So how does one overcome all this? The answer is simple. Get digitized! SAP Business One is a whip-smart ERP that will make the order entry to shipment process seamless and less complex. The inventory and warehouse data are updated in real-time with SAP Business One, allowing you to be able to get accurate and timely information and insights, enabling you to meet customer orders out on time. The entire process is transparent and just a couple of taps away. This might be a little overwhelming but think of it as modifying or speeding up your existing process with integrated technology.
EXPERIENCE THE EXPERTISE