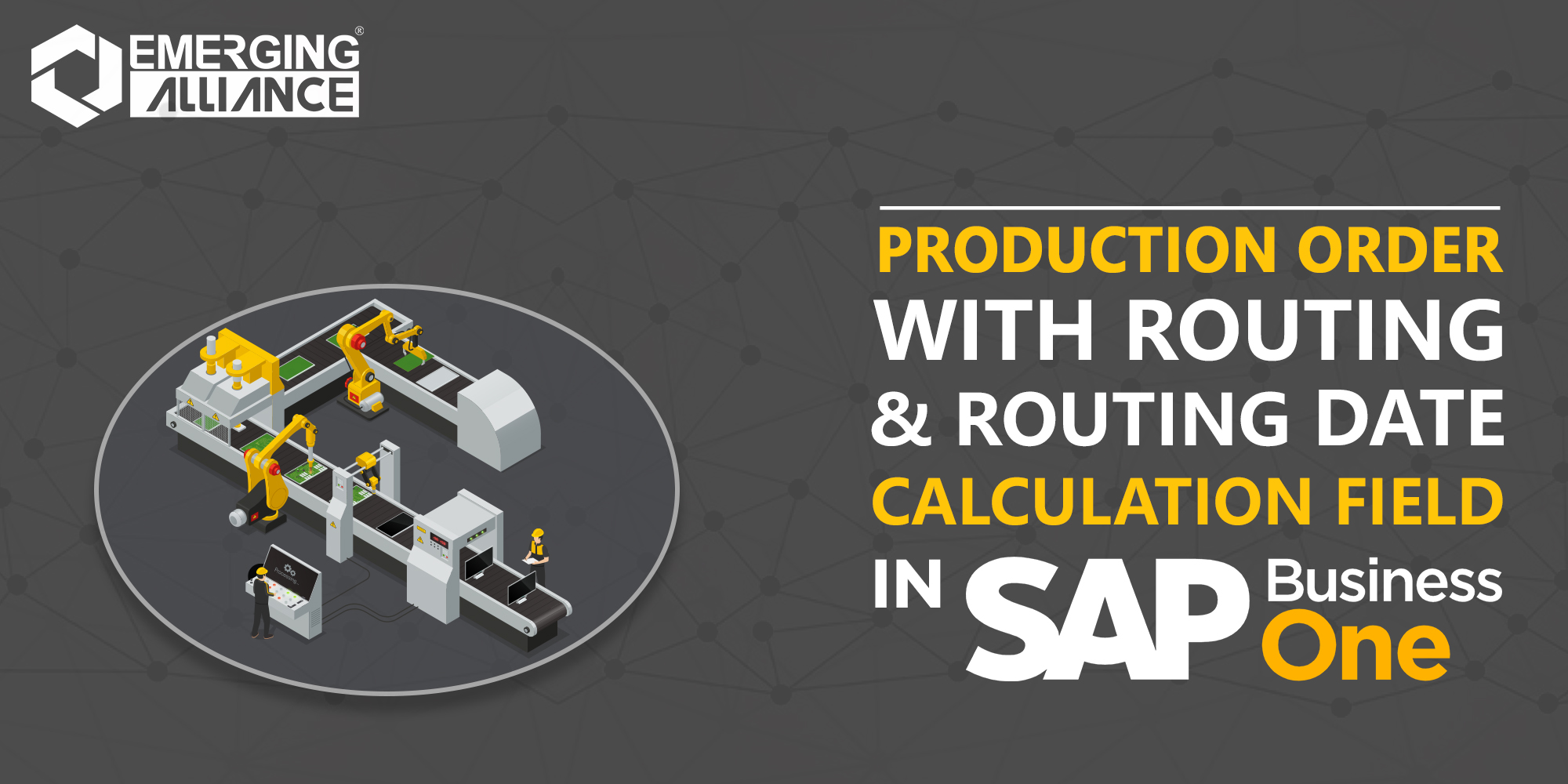 PRODUCTION ORDER WITH ROUTING AND ROUTING DATE CALCULATION FIELD IN SAP BUSINESS ONE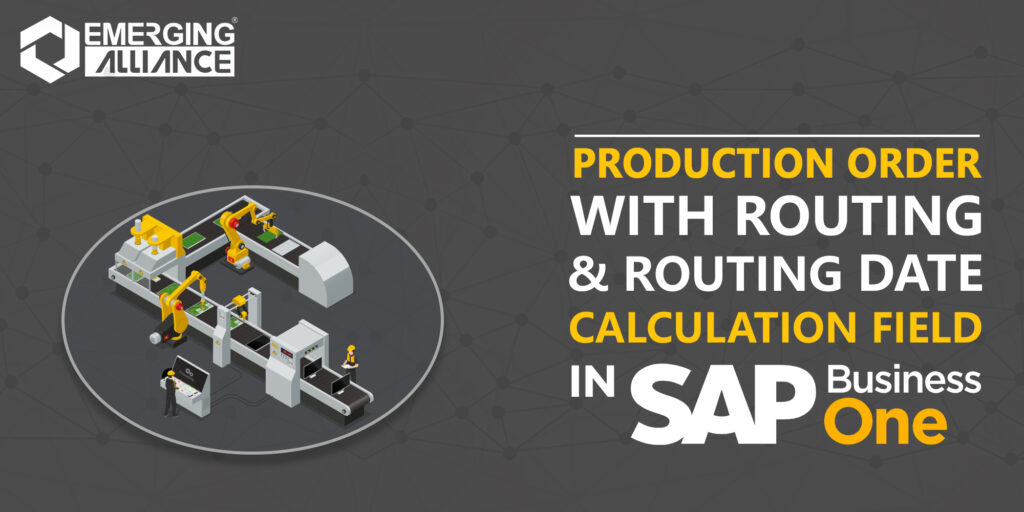 This is a production order for the White Cabinet bill of materials in SAP Business One.
As explained in the Bill of Materials topic, a bill of materials with routing consists of several stages where each stage groups a set of items and resources that are relevant for the stage.
In the image we see two of the stages. Beneath each stage, we can see the components related to that stage. This display can be adjusted from the context menu or from the Go To menu at the top of the screen.
In addition, production orders with routing allow optional automated calculation of date dependencies between the route stages. The system can automatically schedule the start and end dates of both item and resource components to more relevant dates. This will be further discussed in the next slides.
When using production orders with routing, it is important to understand how the Routing Date Calculation field and function works.
This definition in the production order can affect the start date and end date of each row in the production order as well as the resource capacity allocation in the row.
Depending on the routing date calculation value, it may also affect the start date and due date in the header.
Date scheduling is also relevant for item components because their row start date impacts the MRP.
OC WoodTrend manage resource capacity to make sure a given resource is available during production and to be able to plan production ahead.
There are four methods of routing date calculation in SAP Business One, They are: On Start Date, On End Date, Start Date Forwards, and End Date Forwards.
Get started today.
Visit: www.emerging-alliance.com