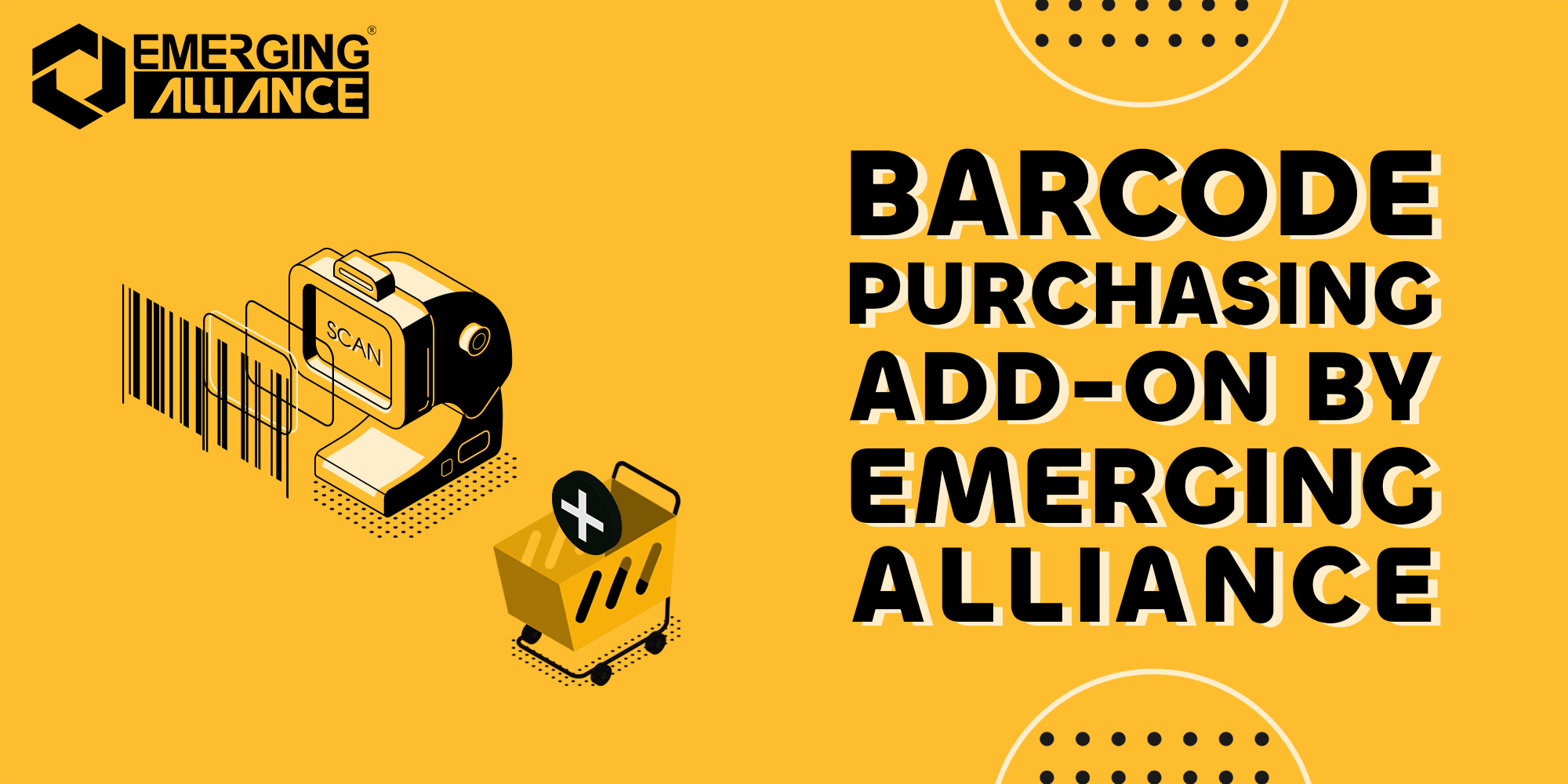 BARCODE PURCHASING ADD-ON BY EMERGING ALLIANCE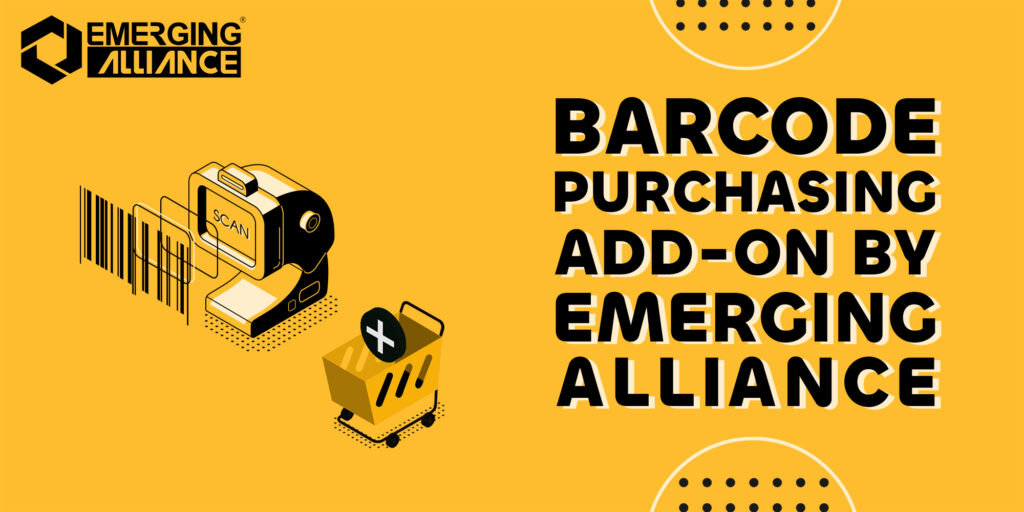 Barcode Purchasing MODULE:
The purchasing module by Emerging Alliance helps you keep a track on various suppliers and their contacts, track purchases, get a complete purchase rate history, etc. It systematically records all the details pertaining to various suppliers, purchase orders, purchase requests, quality checks, purchase returns, and much more. It enables you to evaluate a supplier based on delivery time, quality of material, and cost of procurement.
However, when it comes to barcode purchasing add-on, it is a different story, there are various types of barcode modules that are developed by Emerging Alliance according to the applications involved. Barcode for purchasing module is an important and revolutionary feature of barcode add-on making purchasing process easier and accurate. Barcode for Purchasing includes Purchase order Receipts and Returns Entries. Users will have to only scan the purchase order number, item numbers to be received and input the receipt quantity. Similarly, for purchase returns, users have to scan the receipt number, item numbers to be returned and then input return quantities. Hence manual bulk entry, errors are prevented increasing the accuracy and quality time of the business.
The barcode purchasing add-on enables a business to optimize its procurement processes and patterns, thereby improve quality and reduce cost/time of procurement and gain a distinct competitive edge.
Overall, the barcode Purchasing add by Emerging Alliance streamlines and simplified the procurement of required raw materials by limiting it to just scanning the purchase order number. The entire process of purchasing raw materials, goods, or whatever it may be depending on the industry becomes simplified and easier thanks to the comprehensive barcode purchasing add-on by Emerging Alliance.
EXPERIENCE THE EXPERTISE