SAP BUSINESS ONE / SAP B1 ERP FOR AEROSPACE & DEFENSE MANUFACTURERS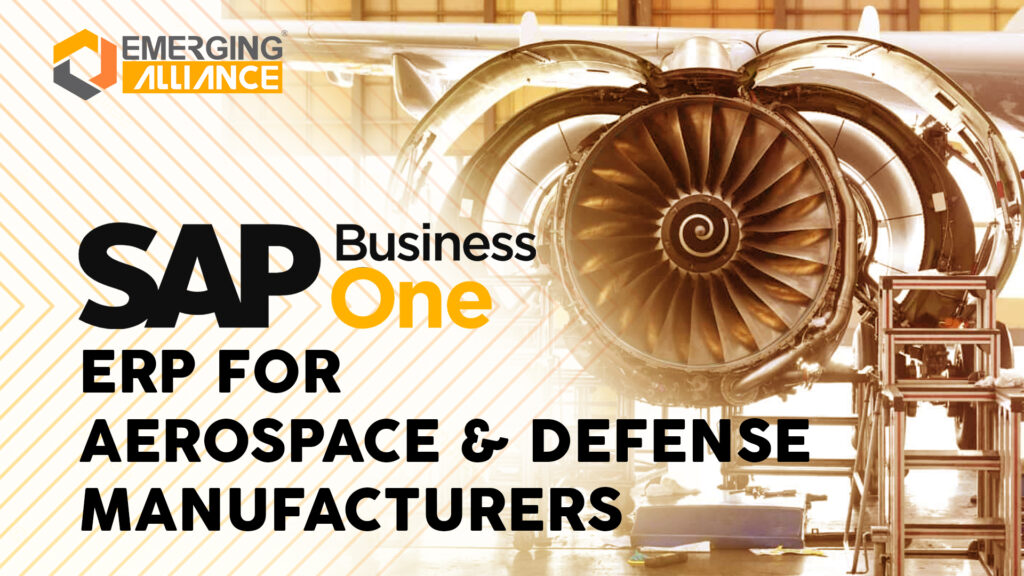 SAP BUSINESS ONE ERP for Aerospace & Defense Manufacturers and Industry
Vertical
Precision CNC Milling & Turning, 3 & 4 Access Machined Components for Aerospace Application and Molding even Tools & Fixtures for other Industrial Applications
Order to cash
Full flow from Order Management – Credit Management – Order fulfillment – Order Shiping – AR Customer Invoicing – I/P – Reports runs in a controlled way from SAP.
Procure to pay
Integrating purchasing and accounts payable systems to create greater efficiencies with reports. We run MRP wizard which auto creates PR on the basis of BOM – which is converted to Purchase order against which Goods receipt is done by stores as per its Accounts makes Payable invoice and Outgoing payment.
Sales order
SO is created once PO is raised or Quotation is confirmed by Customer. Using DMS PO softcopy is also attached. Payment terms and Delivery date is auto fetched as per customer master. (Committed limit management help to control)
Sales Quote
Sales quotation is created from SAP.The Ship to and Bill to fields are automatically populated with data entered in the Business Partner Master Data for the client along with Accounting , Pay term, Contact persons also auto populated. And PDF is directly mailed to customer from SAP
MRP
Used for Plan to produce by which auto Production order and auto Purchase request is created
Purchase Request
PR is auto created by Material Requirements Planning and even PR is created manually department wise as per their requirement of office equipment, consumables, etc against which PO is generated .
Purchase Order
PO is created by approval procedure and pdf is mailed to vendor directly from SAP.
GRPO
On basis of PO when Vendor delivers item, Goods receipt against PO is posted which debits the inventory(Inventory management and Inventory reports standard IN SAP B1)
Supplier Payment
On basis of GRPO, AP invoice is added against which Outgoing payment is done
Production
As per BOM , considering demand and stock weekly MRP is run – Production orders are auto created . Further once PRD ORD is released, Route stages wise RM are issued and receive the FG produced item into inventory and report completion for the production order is done. (Product Costing, variance report, resource capacity planning is critical acespet of SAP)
Invoice
Account Payable / Receivable invoice creation and as per it payment entries is posted. (Open document system give a proper control)
Service
Facility management is done using service module.