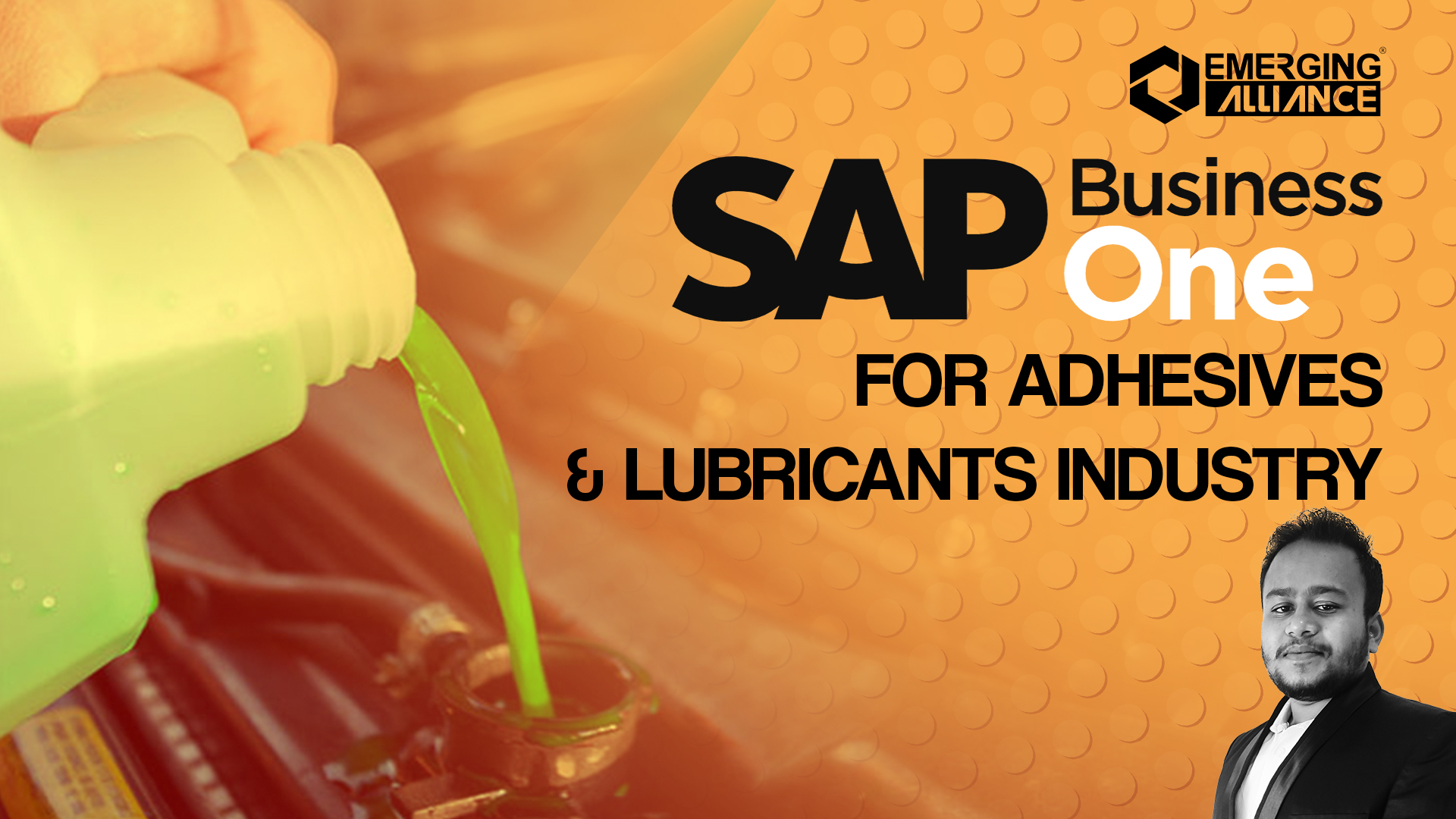 SAP Business One / SAP B1 for Adhesives & Lubricants Industry
SAP B1 for adhesives & lubricants industry overview
Vertical: Manufacture of Water-Based Adhesives, antifreeze liquid & Coolants.
Order to cash : Sales quotation is provided which gets converted to Sales order in SAP, as per which FG is produced followed with Accounts receivable invoice and Incoming payment (Major Reports – Customer receivable, Cash flow, Sales analysis)
Procure to pay : Using MRP wizard purchase request is auto created on basis of BOM – which is converted to Purchase order against which Goods receipt is done by stores as per it Accounts makes Payable invoice and Outgoing payment. (Major Reports -Vendor payables, Cash flow, Purchase analysis)
Sales order: SO is created once PO is raised or Quotation is confirmed by Customer. Using DMS PO softcopy is also attached. Payment terms and Delivery date is fixed.
Sales Quote: We provide Sales quotation from SAP once confirmed converted to Order and quote gets closed.
MRP: Used for Plan to produce by auto Production order creation and auto Purchase request is created for Procure to pay.
Purchase Request: PR is auto created by Material Requirements Planning and even PR is created manually department wise as per their requirement of office equipment, consumables, etc. against which PO is generated.
Purchase Order: On basis of Purchase request PO is created by approval procedure and pdf is mailed to vendor directly from SAP.
GRPO : On basis of PO when Vendor delivers item, Goods receipt against PO is posted which debits the inventory(Inventory management and Inventory reports standard IN SAP B1)
Production: As per BOM, considering demand and stock by MRP – Production orders are auto created and manually in case of Make to stock. Route stages wise RM are issued and once all stages of production are completed, Receipt from production is done where the Finished goods come to inventory. (Product Costing and variance report is critical aces pet of SAP)
Invoice: Account Payable / Receivable invoice creation and as per it payment entries is posted. (Open document system give a proper control)
Service: NA