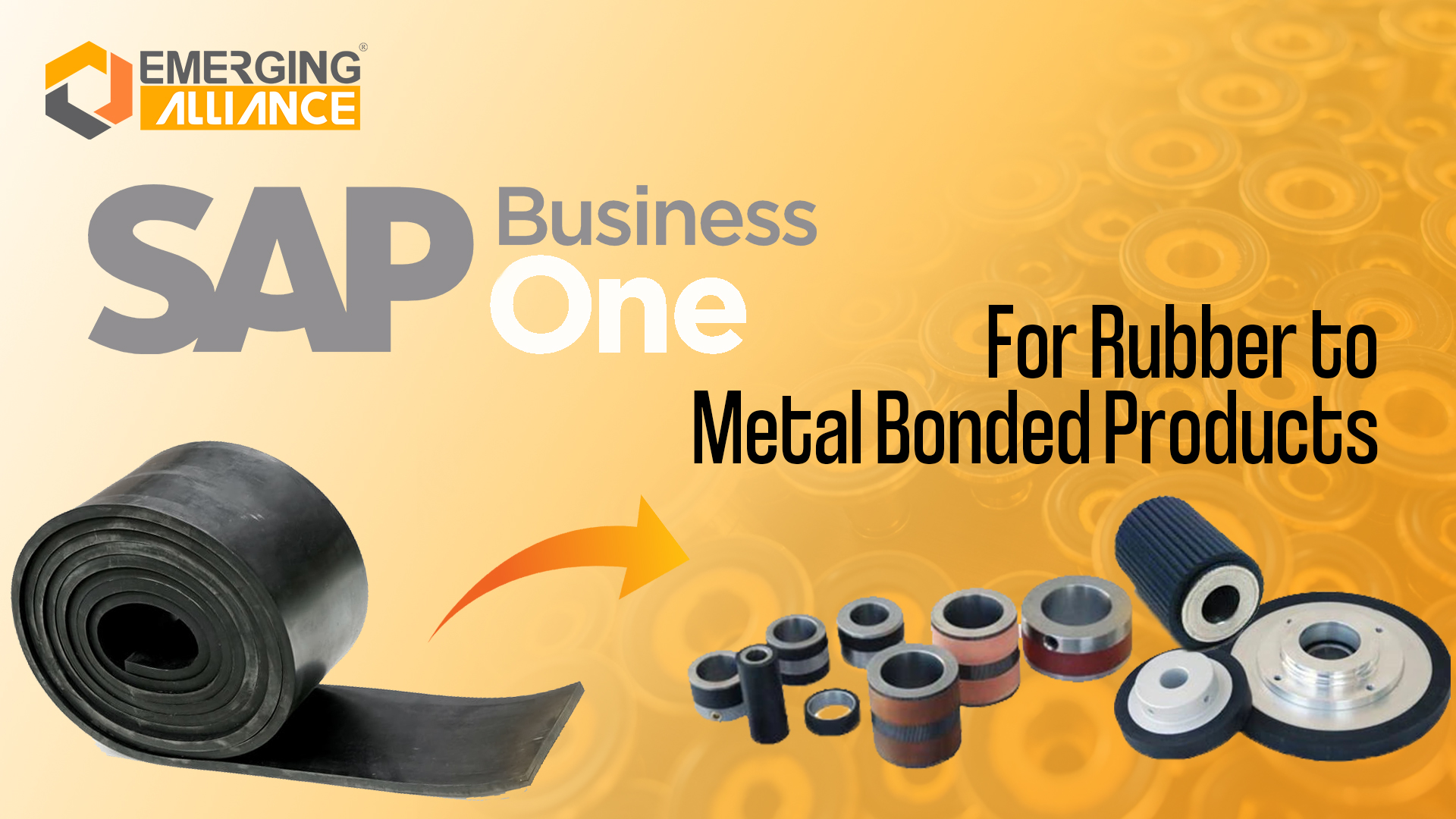 SAP Business One / SAP B1 for Rubber to Metal Bonded Products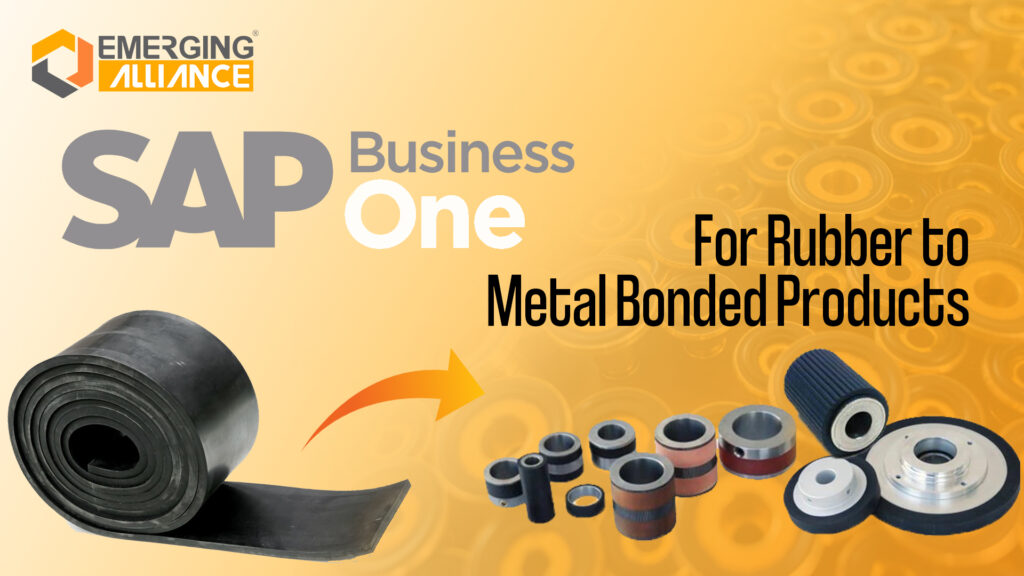 SAP B1 Rubber to Metal Bonded Products Warehouse Item:
Advances in polymers, resins, and additives coupled with an industry bent towards E-Commerce, mass customization has created further challenges. With products like Hydraulic seals, O-Rings, V-Belts, quad rings, spider range, etc. to make Rubber Seals Industry has its plate full. SAP Business One offers support in terms of improving efficiency and identifying the process which needs to be prioritized thereby helping you achieve higher output at the same cost.
Order to cash cycle
Once we receive customer purchase order create sales order in SAP, once FG is manufactured we do accounts receivable invoice and as per incoming payment (Major Reports – Customer receivable, cash flow, sales analysis)
Planning
As per the sales order received we run MRP wizard monthly basis in SAP – considering BOM and stock Purchase request for buy item and Production order for make item is auto created. Even MRP run on basis of direct production order for stock (Reports – Order recommendation)
Procure to pay
As per the purchase request created from MRP – our purchase team creates a purchase order followed by stores team goods receive again purchase order (Stock comes in inventory) as per its accounts payable invoice and as per its outgoing payment. (Major Reports – Purchase payables, cash flow, Purchase analysis)
Production
As per the work order created from MRP or directly, we issue the raw material stage wise and once production is completed by receipt from production FG comes to stock .(Major Reports – Costing and Variance Report)