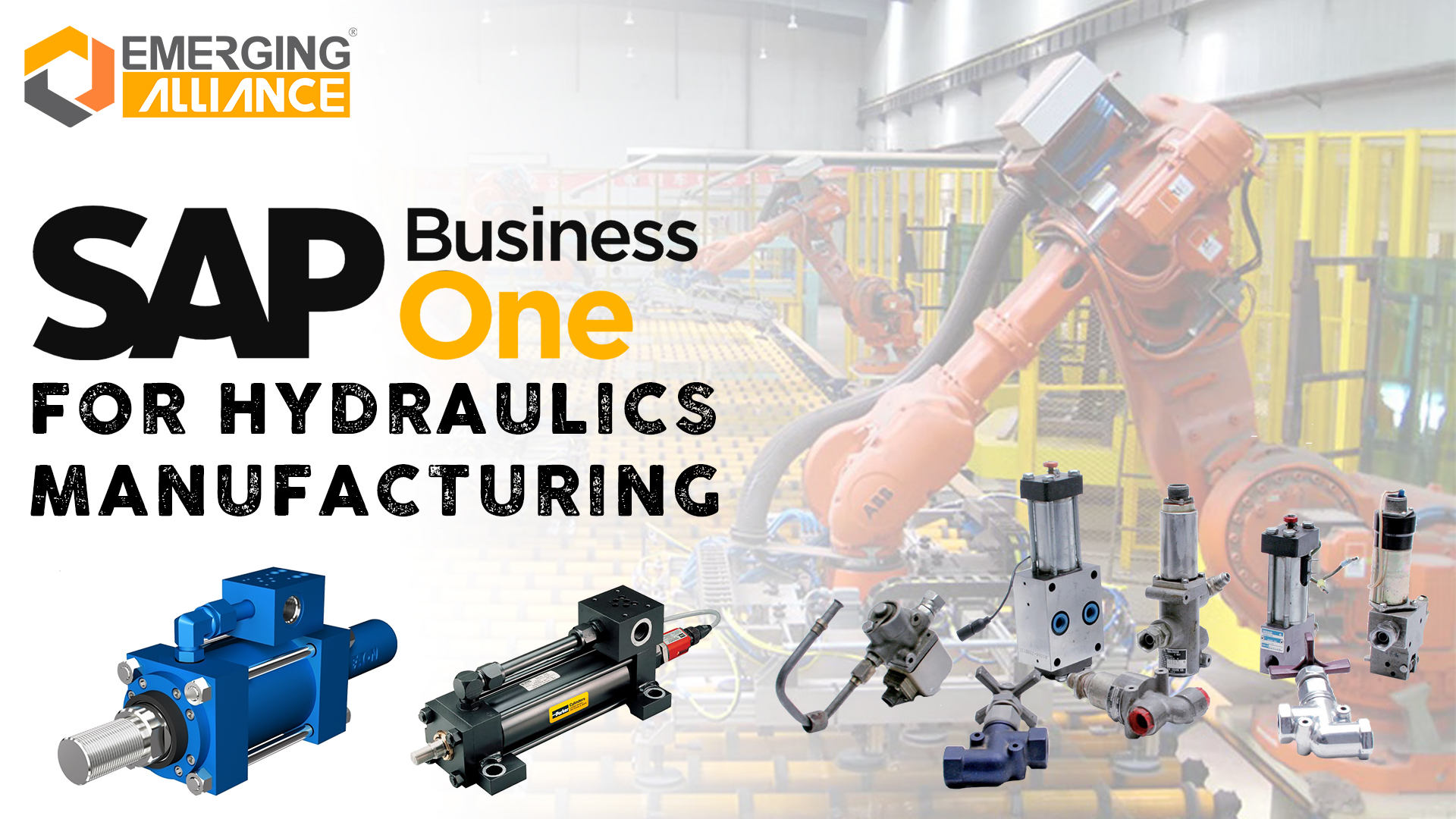 SAP Business One / SAP B1 For Hydraulics Manufacturing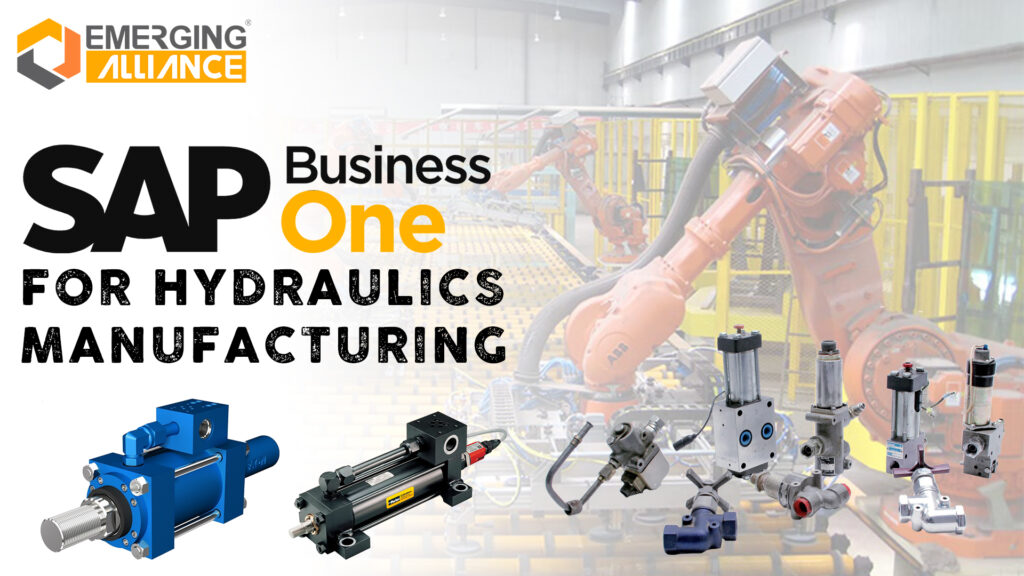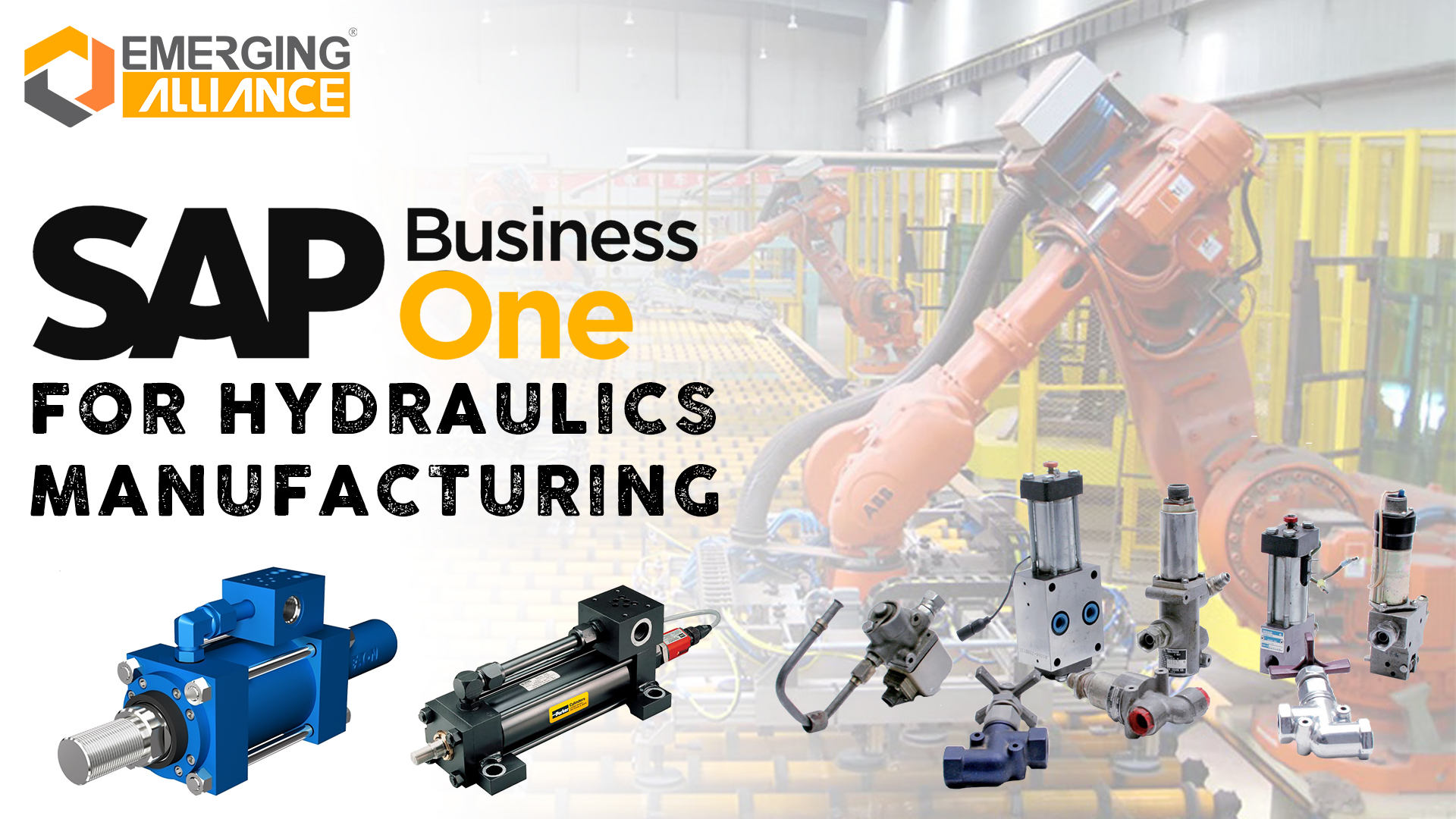 SAP Business One Manufacturing ERP Software for SMEs:
SAP Business One in hydraulic cylinder manufacturing is not an unchartered territory, however is still relatively unexplored and new. With that being said, we want to be the ones to change this idea and show that hydraulic cylinder manufacturing can be automated as well. This automation of the entire process with the help of SAP Business One to oversee every nuance of the business, offers the ability to react faster to our customers' needs; and also, increase our ability to adapt to changes.
With SAP Business One, Hydraulic manufacturers can achieve:
Streamlined Inventory Management and Purchasing
The implementation of SAP Business One's robust inventory management system allowed all concerned departments, including purchases, sales, finance and management to have a real-time visibility into inventory levels as well as receive re-ordering alerts when inventory levels were low. This eliminated the chances of inaccurate ordering and resulted in huge cost-savings for the customer.
Enhanced production accountability
Embee implemented a custom-developed production management interface for the customer, where the production line managers could update details of production quantities and completed jobs in real-time. This data was stored in the centralized SAP database and accessible to all concerned stakeholders, bringing in process accountability and streamlined production. Any irregularities could now be tracked and addressed immediately.
Improved Production Efficiency and Accountability
Embee's customized production management system always enabled the customer to track the status of production and asset performance. This allowed them to make more informed decisions regarding production commitments to customers.
Complete Visibility into Asset Performance
The implementation of fixed asset management system facilitated the customer in assessing the performance of each of their assets to determine if they were being profitable to the organization. This enabled the customer to make key infrastructure procurement decisions which helped in long-term cost benefits.
Better Integration and Reduced Duplication
SAP Business One integrated all the customer's departments into clearly defined processes and a centralized database for all the organization's data. This eliminated the duplication of work and processes in the various departments and removed the disparity in data being stored in different formats.
Now that we know all the wonders SAP Business One can do for hydraulics manufacturers, here's a look on how an order to production actually happens with SAP Business One.
Order to cash cycle
Once we receive customer purchase order, we create a sales order in SAP, once FG is manufactured we do accounts receivable invoice as per the given incoming payment (Major Reports – Customer receivable, cash flow, sales analysis)
Planning
As per the sales order received, we run MRP wizard monthly basis in SAP – considering BOM and stock Purchase request for buy item and Production order for make item is auto created. (Reports – Order recommendation)
Procure to pay cycle
As per the purchase request created from MRP – our purchase team creates purchase order followed by stores team goods receive again purchase order (Stock comes in inventory) as per it accounts payable invoice and as per we do outgoing payment. (Major Reports – Purchase receivable, cash flow, Purchase analysis)
Production
As per the work order created from MRP, we issue the raw material stage wise and once production is completed by receipt from production FG comes to stock .(Major Reports – Costing and Variance Report)