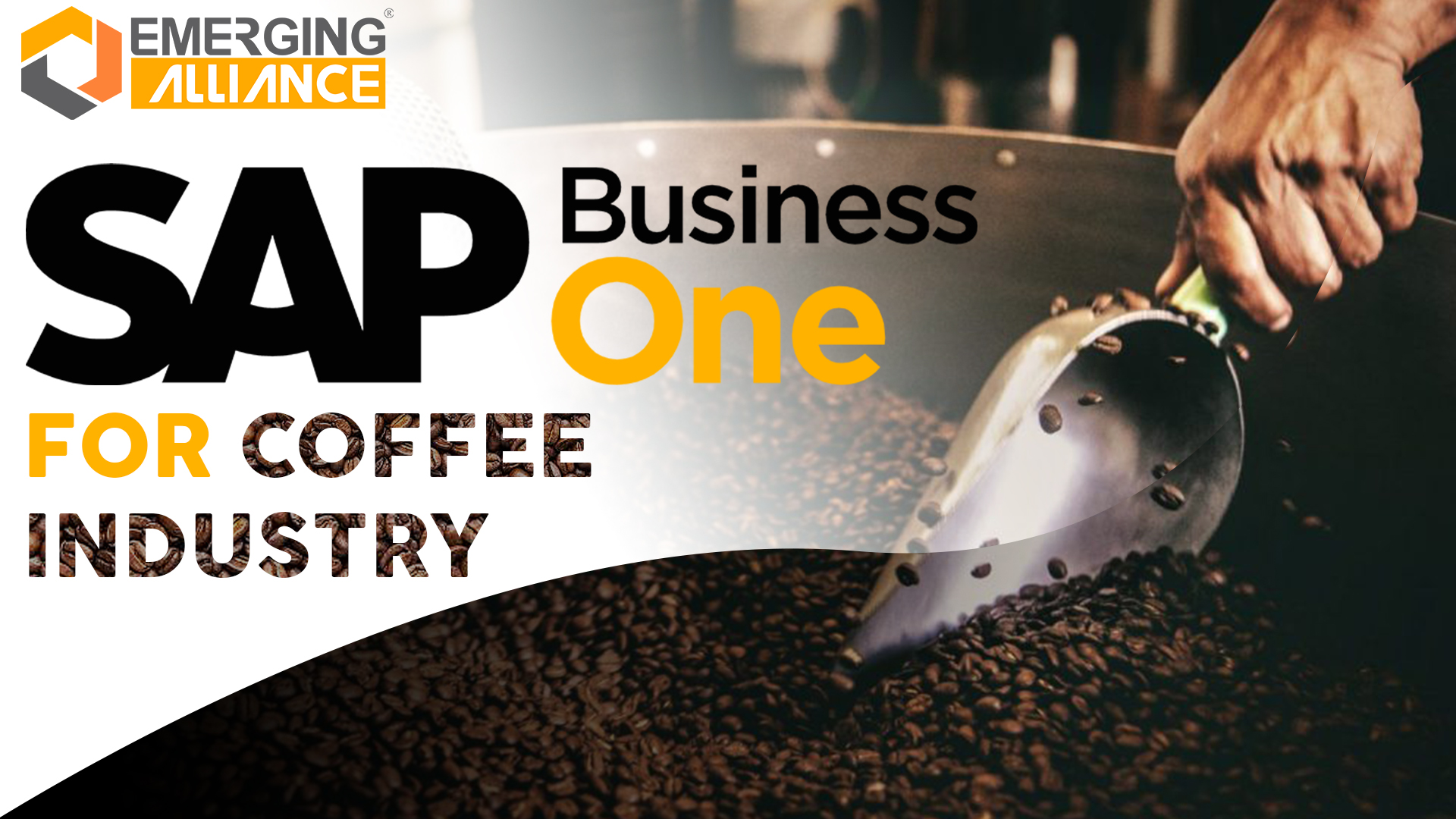 SAP Business One / SAP B1 for Coffee Industry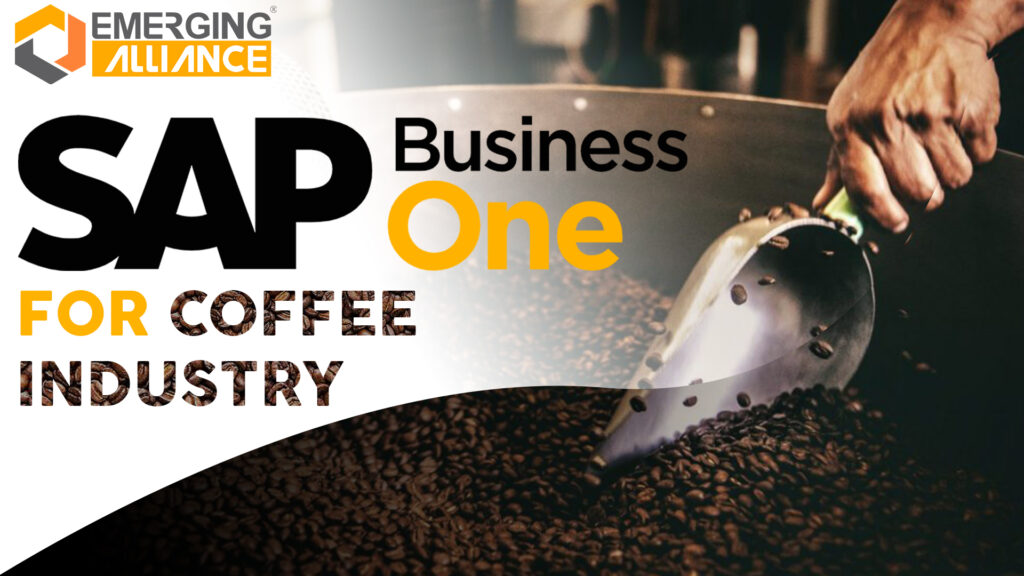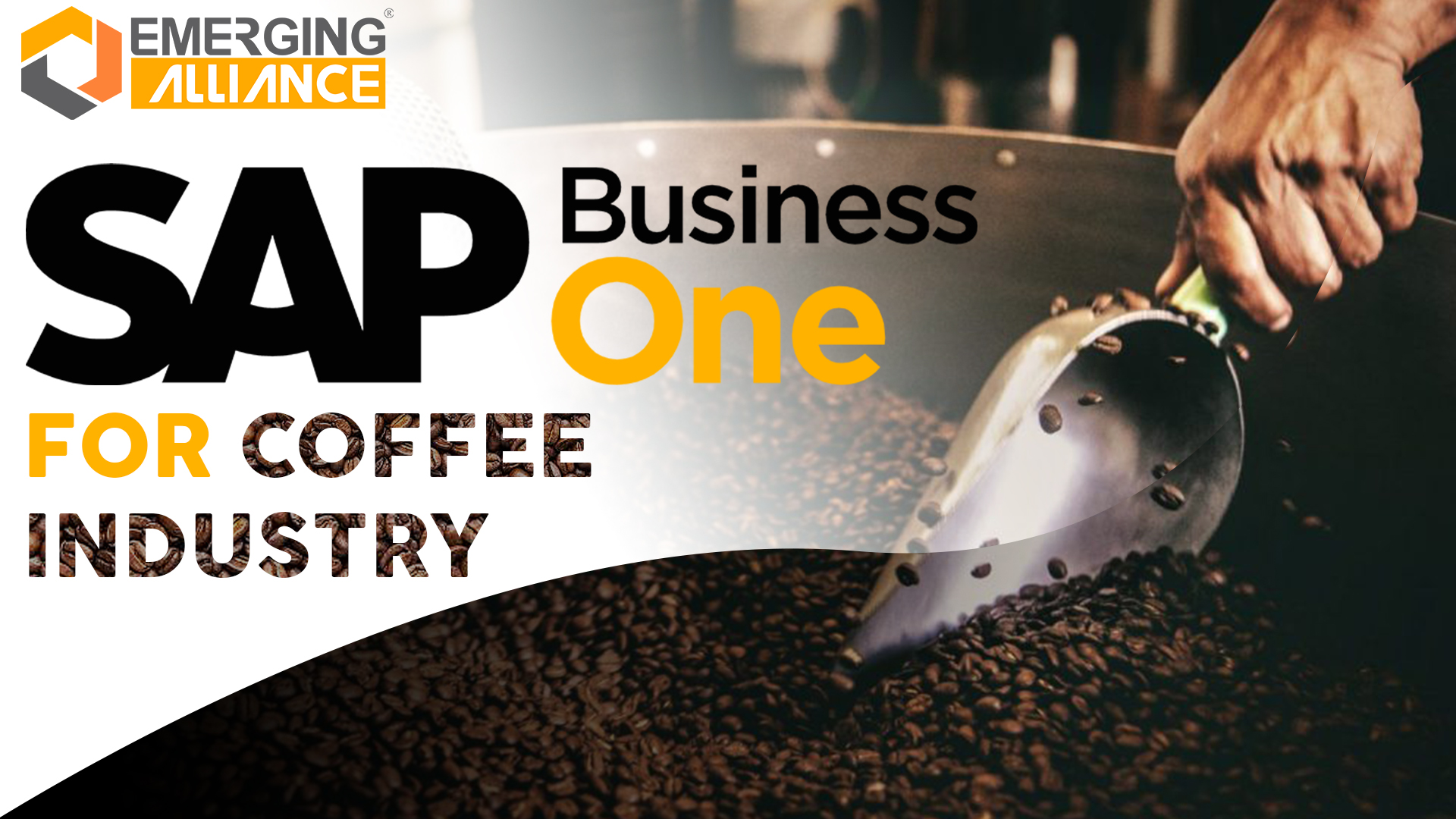 SAP B1 Coffee Industry Business Function and Management:
Coffee! Did that get your attention? Now let's talk all about coffee—well, almost. The global food and beverage industry has thrived greatly in recent years evolving and garnering more and more customers by day. Today however, we are going in deep about how SAP Business One can help coffee industry. Coffee is no longer a luxury, but a necessity. Waking up to coffee, coffee breaks and a coffee after a long day's work has become something we look forward to each day, and by "we" I mean "I"–Well, a lot of us. The global demand for this particular industry is skyrocketing which is great, but with huge demand comes a whole lot of work behind the scenes.
The food and beverages industry especially the coffee industry, is one of the largest sectors in the world, deploying traditional and out-dated methods to maintain the business makes it vulnerable to a lot of problems.
The key challenges faced by coffee industry, includes increased demand for variety and innovation, low-profit margins, product traceability, and quality governmental regulation. An integrated approach of getting your chain of work from inventory management to customer feedback together into just one module will help you cut down the costs and time to a great extent enabling you for further expansion. For an ever growing industry such as this, SAP Business One can take a lot off your plate. SAP Business One for coffee industry helps in all aspects of manufacturing and distribution in the industry.
Following are a gist of business functions for a coffee manufacturing industry and the areas SAP Business One Solution can help you with:
Recipe Management and Formulation
Production Scheduling
Inventory and Warehouse Management
Bin Management
Automatic Data Collection
Yield and Scrap Management
Quality Control
Material Requirement Planning
Product Costing
Co-Products Management
Complaints and Service Management
Import and Export Management
Here is a more detailed and in-depth dissect on where exactly SAP Business One can help:
Accountability of the entire supply chain from vendor to customer
Favorable cost calculation
Flexible multi-level margin calculation
Support for GMP guidelines and industry-specific legal standards
Easy management of by-products and co-products
Reduced errors and ordering time which leads to on time delivery Increase in customer satisfaction level.
View and track information throughout the entire supply network
Preserve the right formulas for each product and minimize time to market
Provide one version of truth to rest confident and prompt decision
making
Maintain consistent, complete, and accurate product information across
business
Manage product formulations and reformulations
Reduce product costs by reducing the number of errors
Automate workflows and ensure that specifications are aligned with ingredient and nutrition labelling requirements
In the competitive and highly regulated beverage industry, there comes a need for a solution that can automate packaging and labeling, ensure compliance and meet complex challenges of such a cutthroat competition. Let us further take a deep dive and know how investing in an ERP like SAP Business One is a critical step towards long-term success in the marketplace. All you have to do is reach out to us on our website, https://emerging-alliance.com/. Our experts will assist you with all your queries, and we also happen to give a free demo of our product for you to get a better idea.