SAP Business One / SAP B1 for CNC Machines Services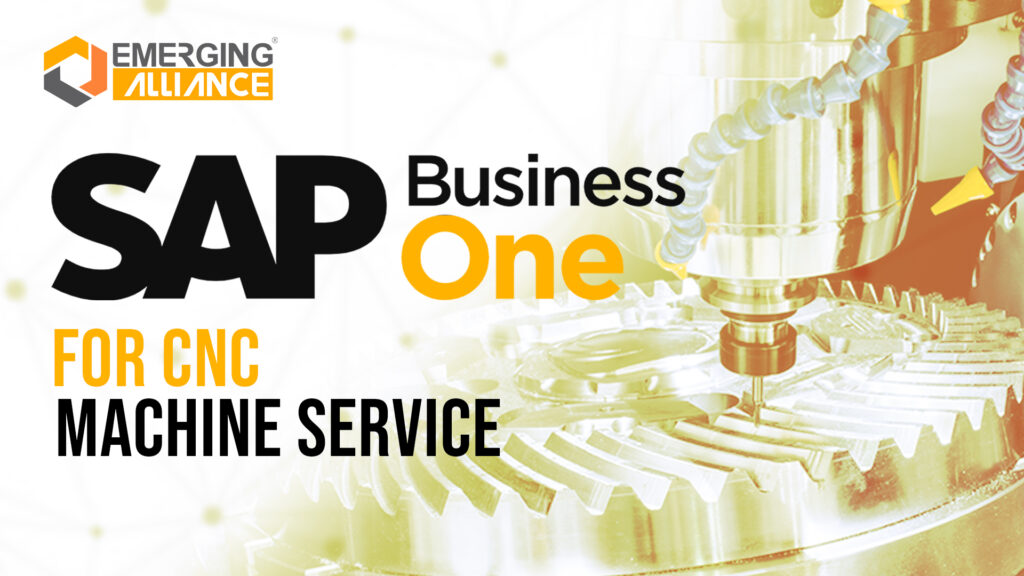 SAP Business One significantly increases visibility of the entire work process of your industry and gives solutions in every aspect of your manufacturing operations and
resolves your most frustrating production challenges. SAP Business One provides a one-stop management solution for all manufacturing verticals, including the CNC service Industry, ensuring effective functioning of daily operations.
ERP for CNC service Industry supports standard assembly processes, disassembly, as well as special, production orders. SAP Business One can easily centralize all records, analyze opportunity pipelines that can be entered into production orders, identify production slot availability, warehouse location, and issue methods are automatically recorded.
Company Process: Service and service-related purchase and sales
Process 1(Customer enquiry for Parts and items):
Once we receive customer enquiry, we raise RFQ to vendor, once we receive the quote, raise sales quote to customer with margin as per enquiry. Once customer raises purchase order, we create sales order in SAP, and then we proceed with purchase order to vendor. We then receive goods from the vendor. After which we create accounts receivable invoice, as per incoming payment from the customer (Major Reports – Customer receivable, cash flow, sales analysis).
Process 2 (Service and related purchase):
Once the process 1 is done, We create service calls then service sales orders for service assigned engineers. If any part is required make a purchase request. Once purchased, we do a receivable invoice and as for the incoming payment from the customer, all that will be done in the service call.
Process 3 (Service of customer for which machine is brought to factory then delivered to vendor and once service is delivered to the customer):
Create service calls then service sales orders for service assigned engineers. For service of CNC good, get receipt in our factory. Then by delivery channel it is sent to vendor for the service. Once service is done, it is delivered to customer through the proper channel.