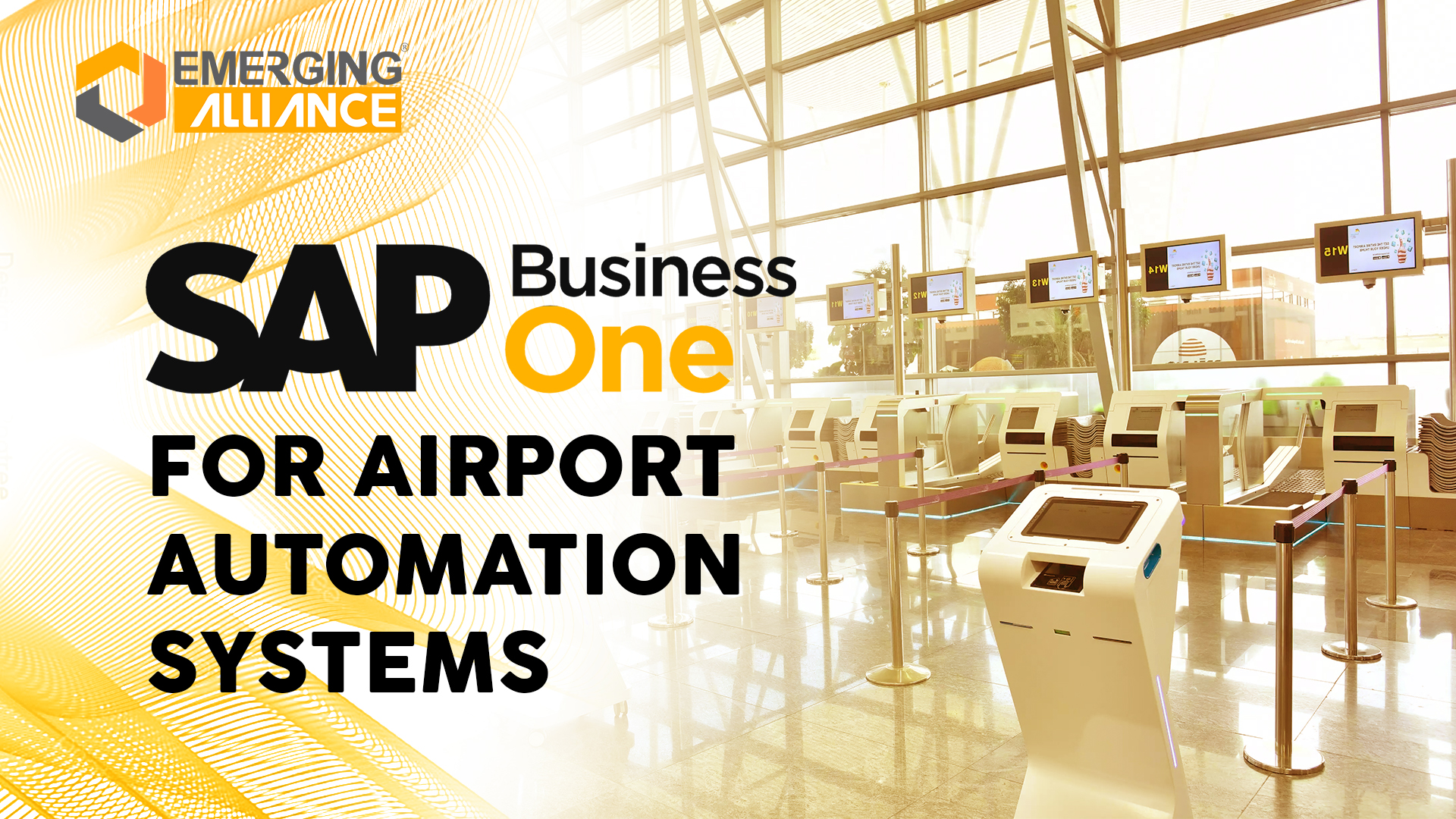 SAP Business One / SAP B1 for Aviation and Airport Automation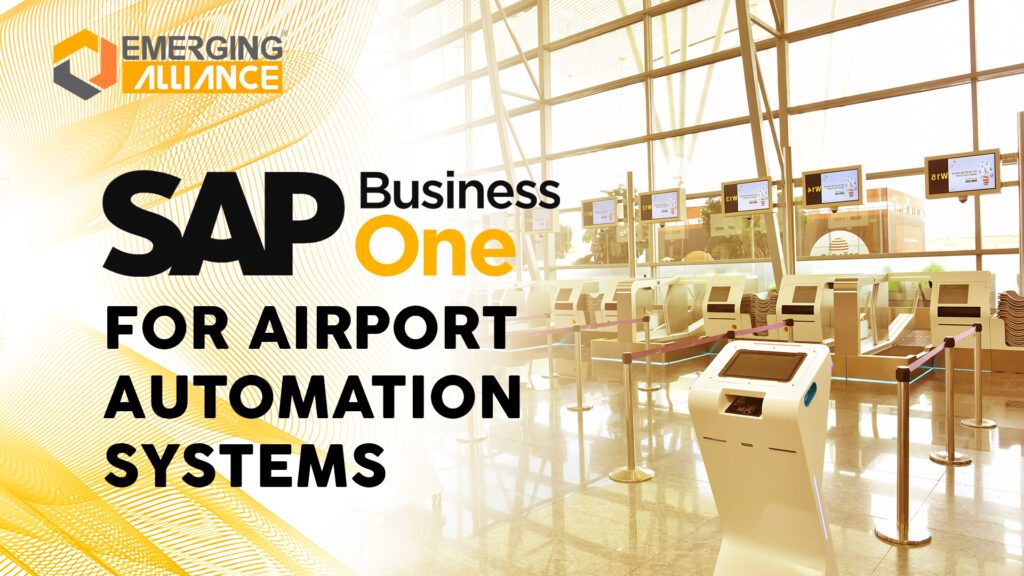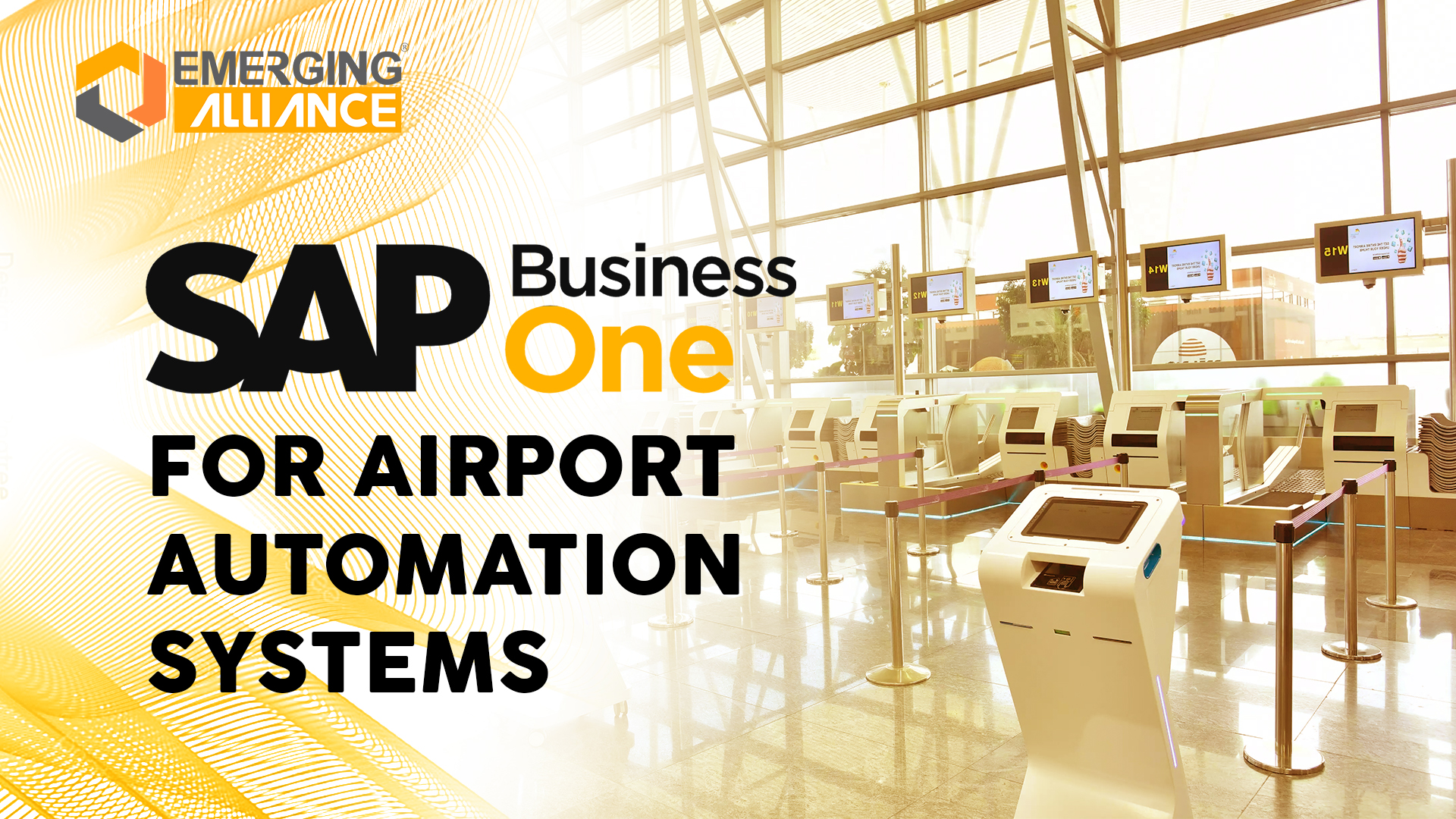 Over a century has passed since the Wright brothers took off the heavier-than-air aircraft for the first time in human history. Gone are the days when civil flights were extraordinary, we now live in an era where there is an ever-present competitive market of air transport providers.
So much goes on in an airport in a day-to-day, flight-to-flight basis. A smooth air travel is just as much about what happens on the ground as it is in the sky. Easy, fast check-in for on time boarding, a clean airport environment to appease the travellers, reliable and safe baggage claim—accompanied by exemplary customer service throughout—are essential for a memorable, easy and fret-free flying experience. Today's travellers expect far more than moving passengers from one place to another.
To serve this goal, the role of an effective Information System is very critical; A smart ERP like SAP Business One can help in real time synchronization of all information exchanged between the multiple departments within the airport, for a smooth and efficient operation.
FLY HIGH WITH SAP BUSINESS ONE:
One by one, aviation companies decide to adapt to SAP solutions for a reason. SAP for aviation is a set of multiple tools for powering operations across systems connecting continents and people. As a leader in its segment, SAP Business One helps in managing flight operations, fleet management, route planning, accounting, sales, and other activities for a profitable turnover.
SAP Business One implementation will serve as a backbone for several critical business functions in aviation industry right from, integrating the company's finance, procurement and management information systems throughout the entire airport. End users experience faster access times when using the platform. One can also have a much greater visibility into who is doing what in its cloud environment due to greater monitoring capabilities and access control. And if there is a hardware failure, replacing parts or making configuration adjustments is much faster and more flexible on SAP Business One, with far fewer dependencies. There's more, the implementation is protected by the many compliance and security features that are built in to the ERP.
WHY SAP B1?
Moving your normal It system to a cloud based ERP like SAP Business One can monumentally improve ease of access, performance and scalability. This transformation journey can result in significant cost optimization for your organization. By migrating to SAP Business One , there can be a guaranteed significant reduction in costs due to reduced hardware costs, lower energy expenditure, optimum space utilization and lower maintenance costs. The overall performance can be drastically improved because of better system accessibility, ease of usage, improved execution speed, etc.
WHY US?
Rapidly rising customer demands are forcing airports to streamline their back office operations, as well as improve availability and efficiency. We understand the challenges and complexities of operations within various departments of an airport. We use our rich domain experience along with technological expertise to transform operations and drive costs, efficiency, and availability.
We enable airports to leverage emerging technologies to transform back-office operations and provide uninterrupted services.
Some of the key business areas supported with the help of SAP Business One in an airport include:
Extensive expertise across multiple modules
Financial Accounting
Controlling
Sales and Distribution
Accounts Receivable
Accounts Payable
Asset Accounting
Materials Management
Project Systems
Real Estate
Treasury
Automation : Develop, deploy, configure and support bots
Business Insights
Real-Time Performance monitoring dashboards
Design & development of responsive, efficient, and user-friendly portals to support multiple backend functions
Some of the features and benefits delivered through SAP Business One include:
Improved efficiency and decision making
Reduced costs of running operations
Identification of revenue leakage areas and sales growth opportunities
Regulatory compliance
Improved cash-flow through detection of unrealized revenue
Enhanced bottom-line through billing accuracy measures
With all that, we have barely grazed the tip of all that SAP Business One can do to ease everyday operation of a fast functioning airport in the ever growing aviation industry. To know more and to get a detailed demo or for any query at all, you are more than welcome to reach out to us through our website, www.group-ea.com.