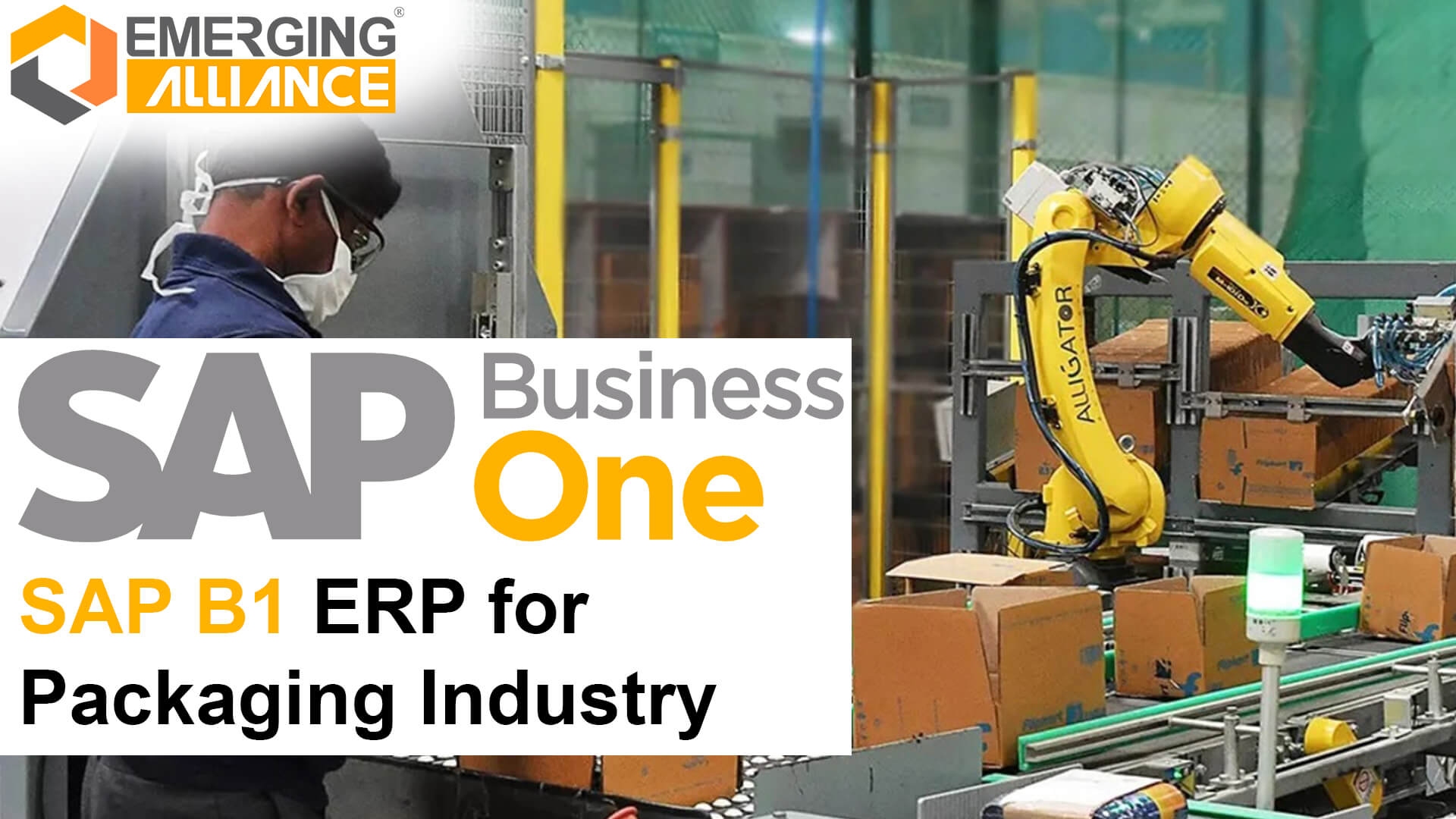 SAP Business One for Packaging | SAP B1 for Packaging Industry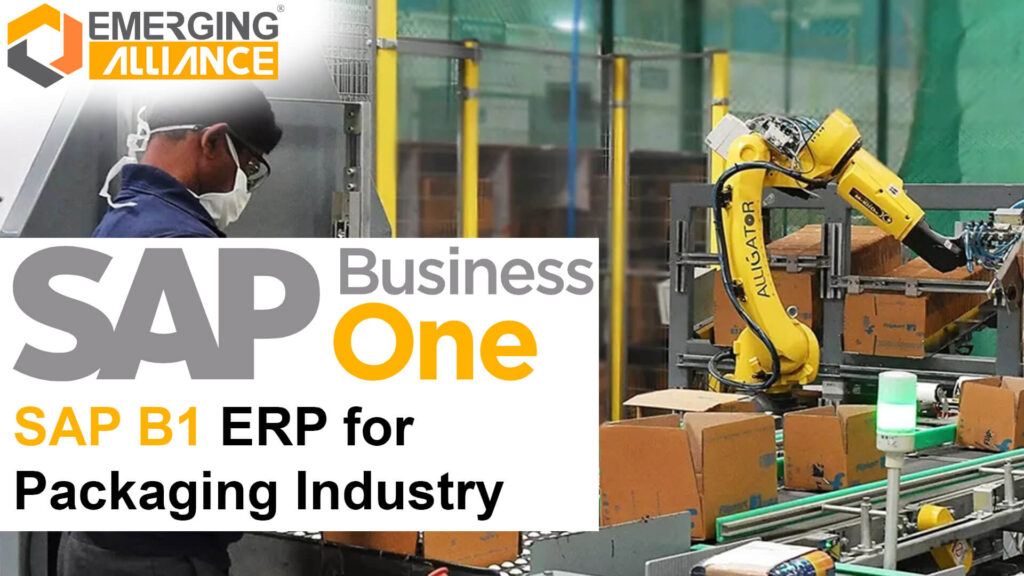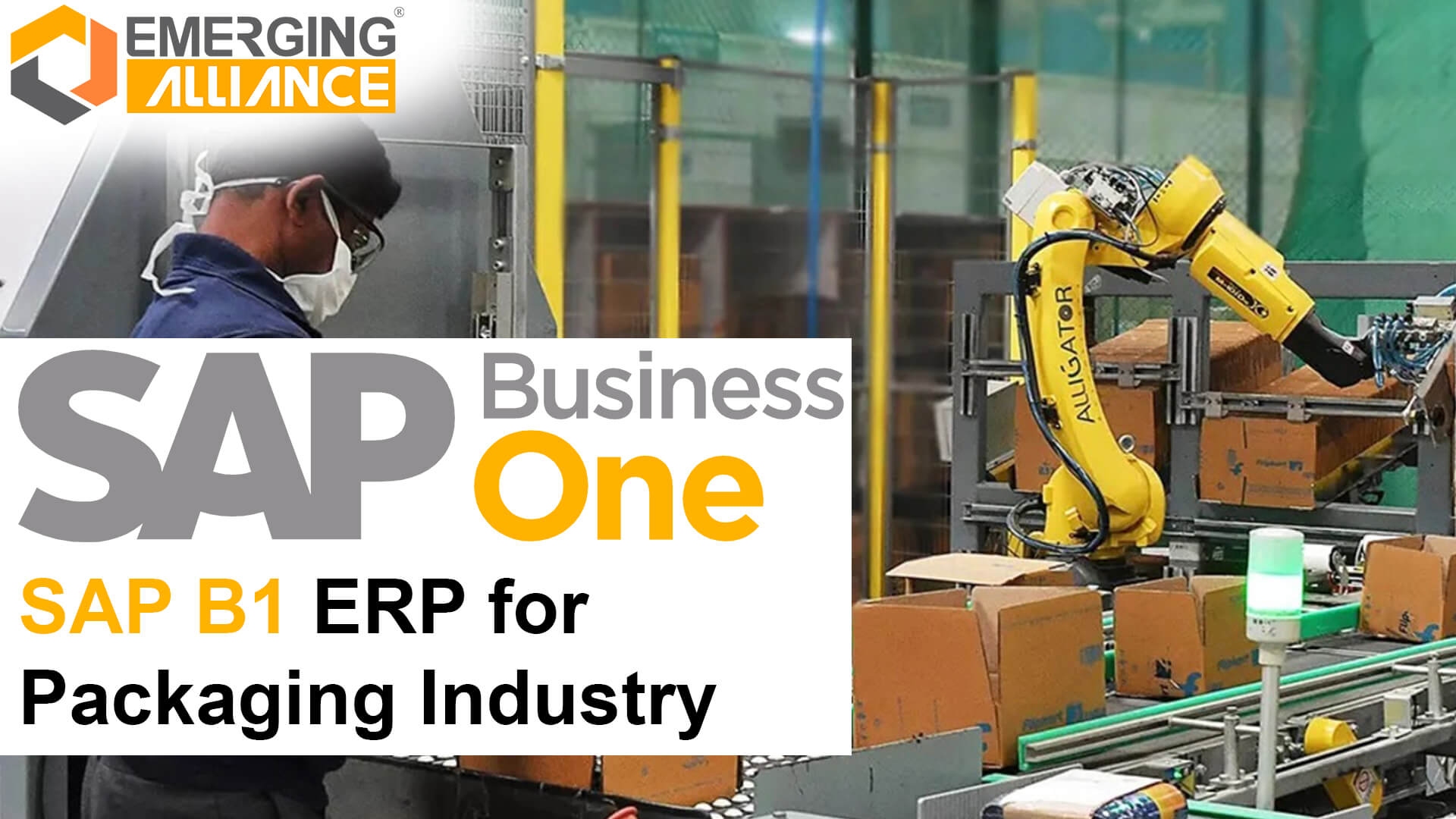 SAP Business One / SAP B1 FOR PACKAGING INDUSTRY ARCHIVES:
Be it thermocol, wrapping tissues, honeycomb paper or the best yet, bubble wrap, packaging plays a pivotal role in raising product value, product safety and demand. Today, it is the way the packaging looks that assures the shopper to buy the product inside it. It is after all the first thing you see when your order arrives. As superficial as it sounds, the Packaging does matter as much as what's on the inside. With everyone owning a smart phone, everything is usually dealt online and the packaging industry has become the front runners thanks to the digital era.
The issue however, that the packaging industry faces on a regular basis is having a real-time system that would provide an integrated view of all the data and provide ease in accessing information. You are at luck as SAP B1 does exactly that. SAP B1 is the best fit for packaging industries who dream of smooth, efficient and well informed business management software.
Here are 6 ways to stay above your competition and customer demand thanks to SAP Business One.
1. Production planning
One has to ensure that quality raw material in the right quantity during the production process. Using planning and scheduling for machines, labour, tools, etc. helps you to optimise the capacity on the floor and improve process productivity. With SAP Business One ERP for packaging industry, you can also easily perform sampling activities, calculate the batch costs and the profit
2. Procurement Processing
Be assured of the hassle-free procurement process with tolerance limit & purchase price validation, approval management, and QC process.
3. Cost calculation
One of the most important areas for your packaging business is calculating the costs for any work order. There are a lot of fixed and variable costs that manipulate the net effect on the profitability, but knowing cost by item, work orders, and batches can smoothen the work. With an automated system, you can generate BOMs, profit summary, loss statement, and much more.
4. Workflow monitoring
No process is 100% failsafe and no person work with their 100% focus. But being a business, you have to provide 100% customer satisfaction. And that takes making a split-second decision, keeping yourself in the loop of the process all the time, and have actionable & real-time data in your hands. All this is made possible in a single click with SAP B1.
5. Quality control
Advantage with CBS- The quality you provide to your clients is a resonance of your reliability, your brand's identity, and the scope of future business opportunities. Hence, having a stringent quality control process is not necessary for getting your material accepted, but also for your business' growth. With automated software, you reduce the risk associated testing and quality. Based on the set parameters, the systems let you perform QC on the go without any hassle.
6. Reports
No matter how well your packaging business is running, generating reports is essential for timely audit and verification. Using SAP Business One in your packaging business, you can obtain all the reports at a single click. The systems record all the activities and give you the reports for all the parameters you set including consumption reports, batch costing, daily production reports, etc.
Packaging industry is cutthroat in the aspect that it must fulfill a number of official regulations, including ISO standards all in the while being cost-effective and of superior quality. It should be available in the right place at the right time—while meeting the latest industry standards. Companies in the packaging industry need ERP systems like SAP Business One that allows smooth production and supply chain management (SCM), while allowing the industries to react swiftly to new requirements and adapting to new standards.
Packaging, as well as its contents, must meet the ever growing demands of customers and vendors. Meeting the government standards alone doesn't cut it anymore. Trends and technical changes must be swiftly implemented by packaging industries in order for them to remain competitive. A flexible ERP like SAP Business One takes into account all these factors and helps save on production and supply chain costs.
SAP Business One for Packaging Industry includes industry-specific functions like officially regulated business processes. It also supports packaging companies in creating more efficient and flexible production, logistics and supply chain management processes.
The Benefits of SAP Business One for Packaging Industry:
ISO compliance (functional) through
Quality assurance all along the supply chain
Comprehensive documentation (version, revision, drawing, batch and serial numbers)
APS (Advanced Planning and Scheduling) for group, individual and alternative resources (machinery, tools, personnel), in order to optimize capacity and productivity
Convenient cost calculation per article, production order and batch; flexible multi-level margin calculation, etc.
Easy integration of subsystems like CAD/PLM, machinery (PLC), pattern optimization, etc.
Visit us: https://www.emerging-alliance.com/