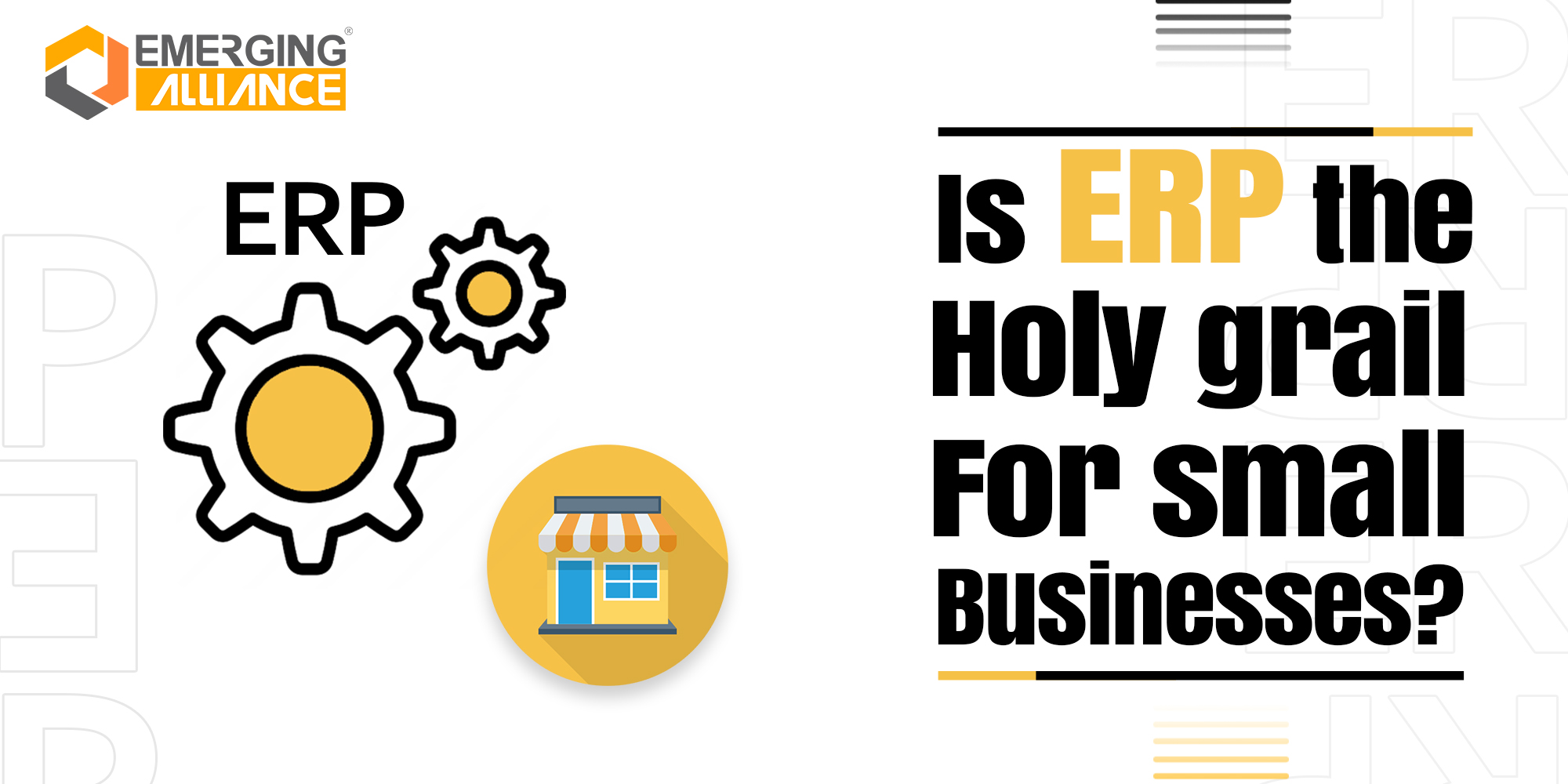 IS ERP THE HOLY GRAIL FOR SMALL BUSINESSES?
This year has already been the wildest roller coaster ride we all have collectively been on and the uncertainty of it all has pushed every single business especially smaller businesses to be the most efficient it has ever been. When I say efficient, it doesn't mean simply cutting costs and coping the best as you can. That is wishful thinking and won't work in the long-term.
It's important that any decisions you make are based on real data and not from fear or following what others are doing. If you have an ERP like SAP Business One, that's already a head start.  It is almost impossible for anybody to keep a track on all facets of a thriving business. Let a smart ERP like SAP Business One take the wheel. Sit back, strap on and enjoy the auto drive whilst still being in the driver's seat.
WHY DO YOU NEED AN ERP?
1. Accuracy and reduced complexity
For a service or project-based business, you can now provide an accurate estimate of cost and quotations, determine real margin analysis and accurate lead time projections with a perceptive ERP like SAP Business One.
With a cooperative ERP, the complexity of reporting to multiple financial standards and managing cash flow is much easier when venturing out into international market.
2. Always Have the upper hand
With intense competition, the stakes are high. But with a whip-smart ERP, you have the upper hand in any given situation with all the readily available and accessible data, a greater insight and visibility into the chain operations and to become more time efficient and improve productivity by eliminating duplication and manual entry.
3. Affordability, adaptability and fewer customization
ERP's like SAP Business One allows you to adapt to roles, and individual preferences and business rules can be established to customize the workflow and not bending your functionality in accordance with the software for a very sensible price.
A flexible ERP like SAP Business One is so much easier to use especially for smaller businesses as the complexities that come designed for larger businesses are masked. Hence, lesser training is required to navigate through the software.
EXPERIENCE THE EXPERTISE